The company "Nike" located on the streets of new York city unique vending machines where you can buy items of clothing Nike. At the same time, to pay you have no money.
As payment we accept fuely, the points you receive using the Nike Fuel bracelet. That is, the bracelet records your any physical activity and calculates fuely.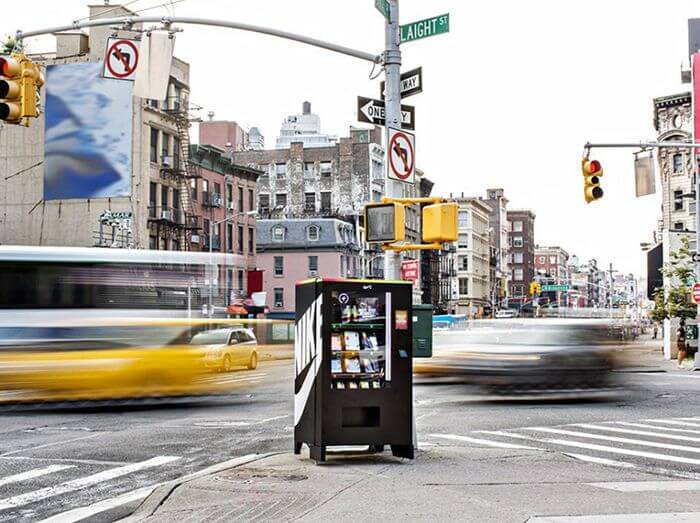 At the end of the day, points are reset each time. So, your judgment is only made within 24 hours.
In vending machines you can buy t-shirts, socks, caps and other small items. Agree, excellent incentive in order to lead a very active lifestyle.