113-pound bear was uvasol between the arches of the bridge over lake Tahoe near Truckee, California. People are realizing that the bear could fall from a height of 25 meters on the sharp blocks of stone, called rescuers.
If the bear would have stuck above the water, then he would have a chance to survive only here: 25m (9-storey house). No chance! At first, the bear hung out, caught the front legs, and the witnesses already resigned to the fact that the rescuers did not have time. Later, however, the bear climbed up still on the arch, and even took a NAP in the shade.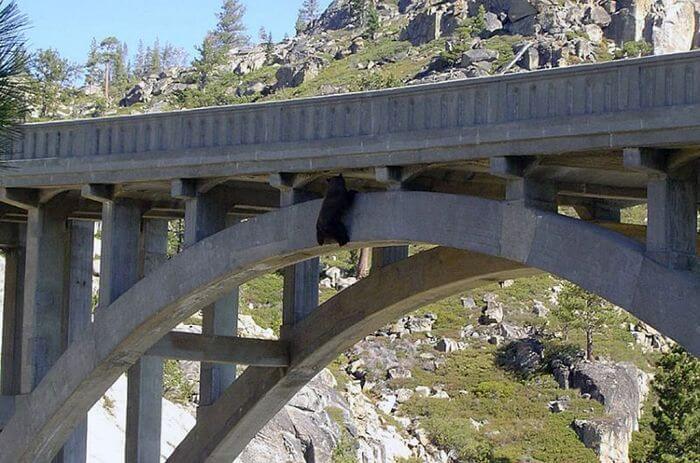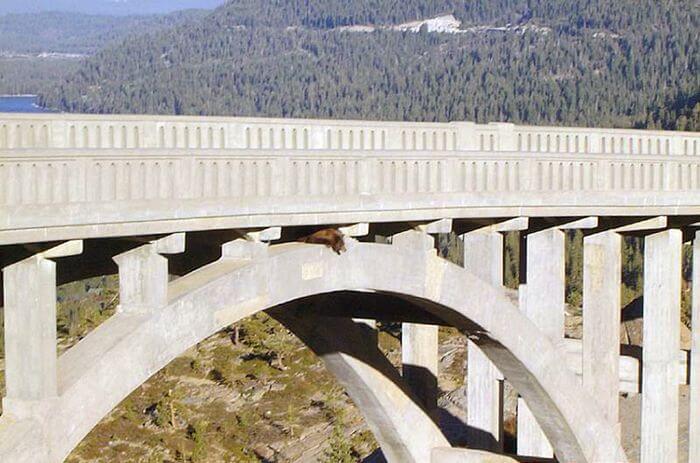 Rescuers did not panic, it is unlikely in Russia, the rescuers would become such a big deal, but in the U.S. they probably love nature and animals, and pulled a rescue net under the bridge, and secure it at the bridge.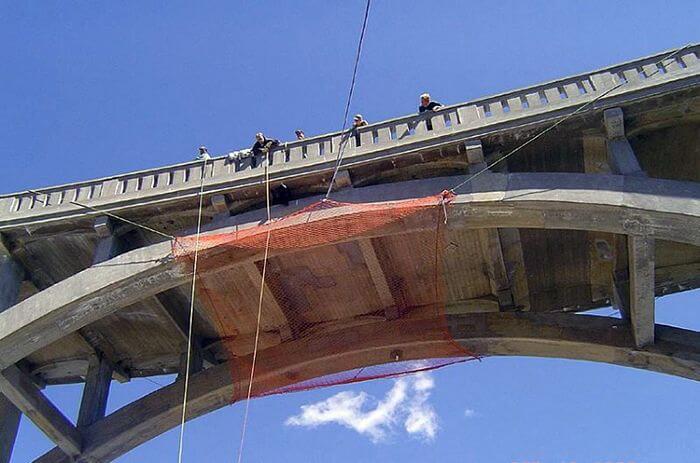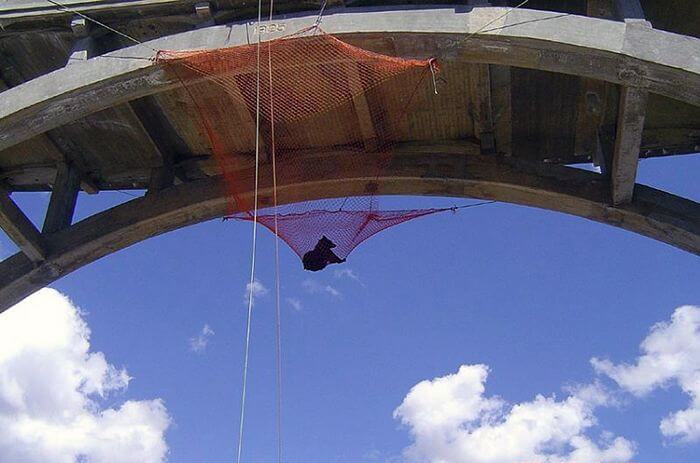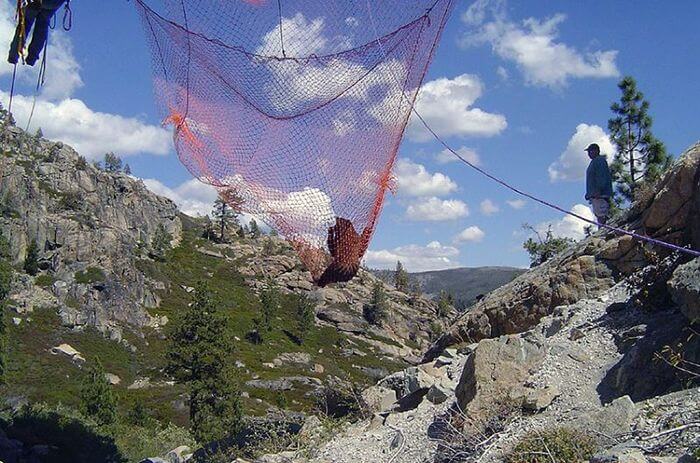 After long persuasion, the bear jumped into the net, he pulled and released the rest of his life.